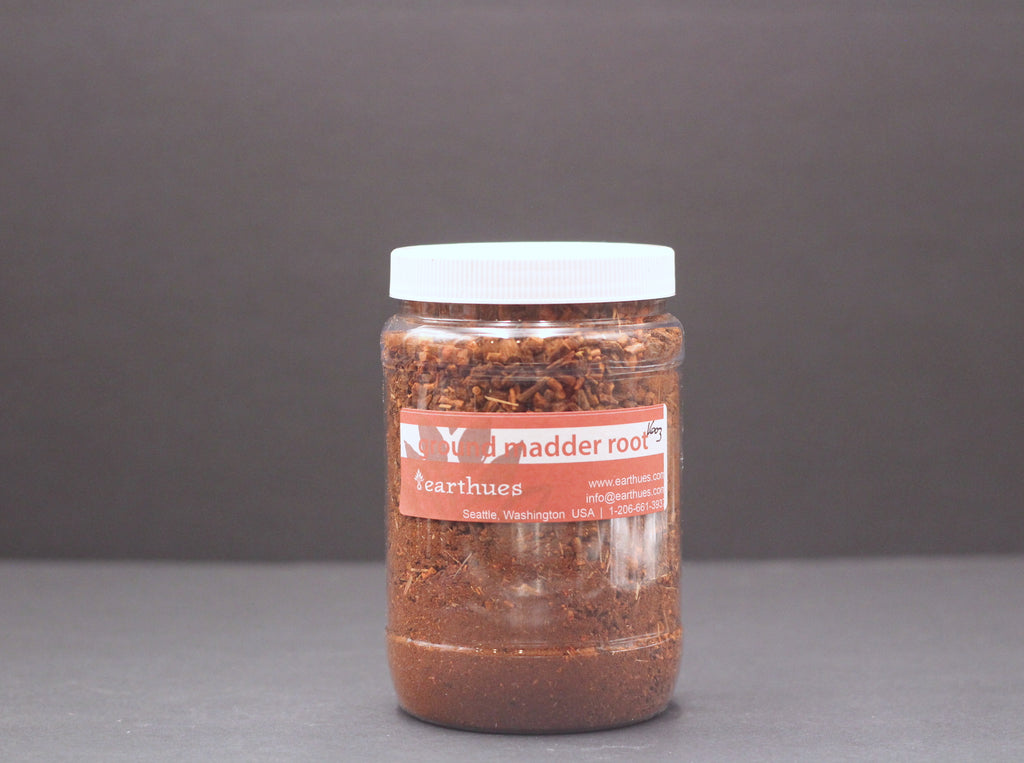 Madder Root - Ground
$22.00
Madder (Rubia tinctoria / Rubia cordifolia) is one of the oldest and most frequently used dyestuffs known to woman. It has an extensive history in Turkey, India, and Iran and it is still used in these countries today. The secret for Turkey Red, a deep rich madder red color was guarded for centuries throughout Central Asia. Even today madder red is considered a mysterious color. Madder dyes to its truest red color with aluminum mordant in hard water. Add calcium carbonate (Tums) if your water is soft. The Earthues extract yields lovely deep orange-red to deep red colors.
Earthues first quality ground roots make dyeing with this traditional dye easy.  We like to steep the ground roots, add fiber and simmer at low temperatures to develop a dark red. We use 100% on the weight of the goods for the deepest cranberry to garnet shades. 
For easier extraction and use:  ground madder root allows more surface area to be exposed during extraction.
Color: Mandarin to Burnished Orange